Keeping the lights on — affordably
Energy reliability
Generating, transmitting and delivering electricity to all our customers 24/7/365 is a challenge we've been tackling successfully for more than 100 years. Traveling from generating stations to advanced meters, a chain of electrical components creates a remarkably complex system for electricity to follow. We monitor and maintain this system day and night, in fair weather and violent storms. Managing the hardware and technology is our responsibility. From our customers' perspective, we recognize that the two questions you need answered the most are: "Will my power be on when I need it?" and "What will it cost?"
Constant improvement
Will my power be on when I need it? It's a fair question. First, we acknowledge that the system isn't foolproof. Outside factors such as a car running into one of our utility poles, a squirrel scampering into our electrical equipment, or a severe storm knocking down trees and breaking poles can cause major damage to our system's infrastructure. It's times like these when our line workers show their grit and skill in getting your power restored.
However, most other times we operate quietly, efficiently and reliably in the background. You flip the switch and the light comes on.
Exactly what is happening in the background? You might be surprised. Any system that's been operating for more than 100 years requires continuous updating. Ours is no different, and lately we've been modernizing the grid like never before.
The first step toward modernizing and building a smarter energy future is transitioning to advanced metering infrastructure — or AMI. It's a system that allows two-way communication between us and our customers.
With AMI, customers will get more tools and better information to help understand and manage their energy use, which can lead to energy conservation and lower bills. With this new technology, we'll be able to identify outages in a more accurate and timely manner, so crews can make repairs and restore electricity faster. AMI will also improve how quickly and accurately we respond when customers contact us with billing issues.
After AMI meter installation, you can see a detailed description of how you are consuming electricity by visiting the online AMI interface.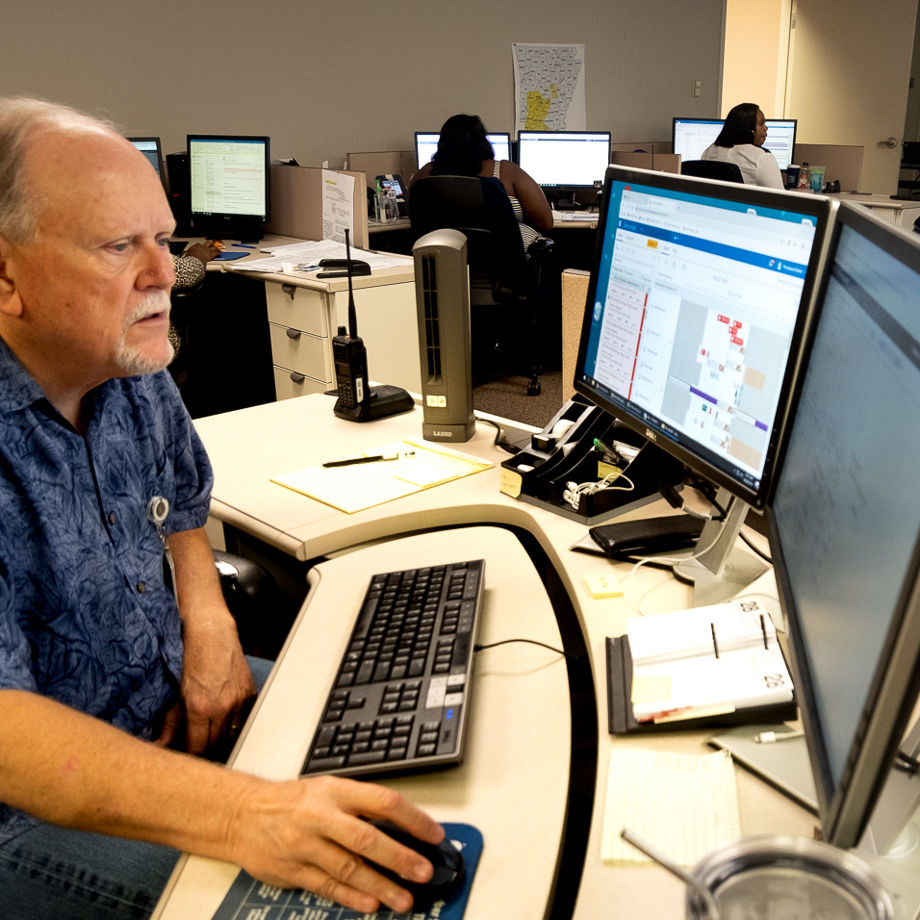 ---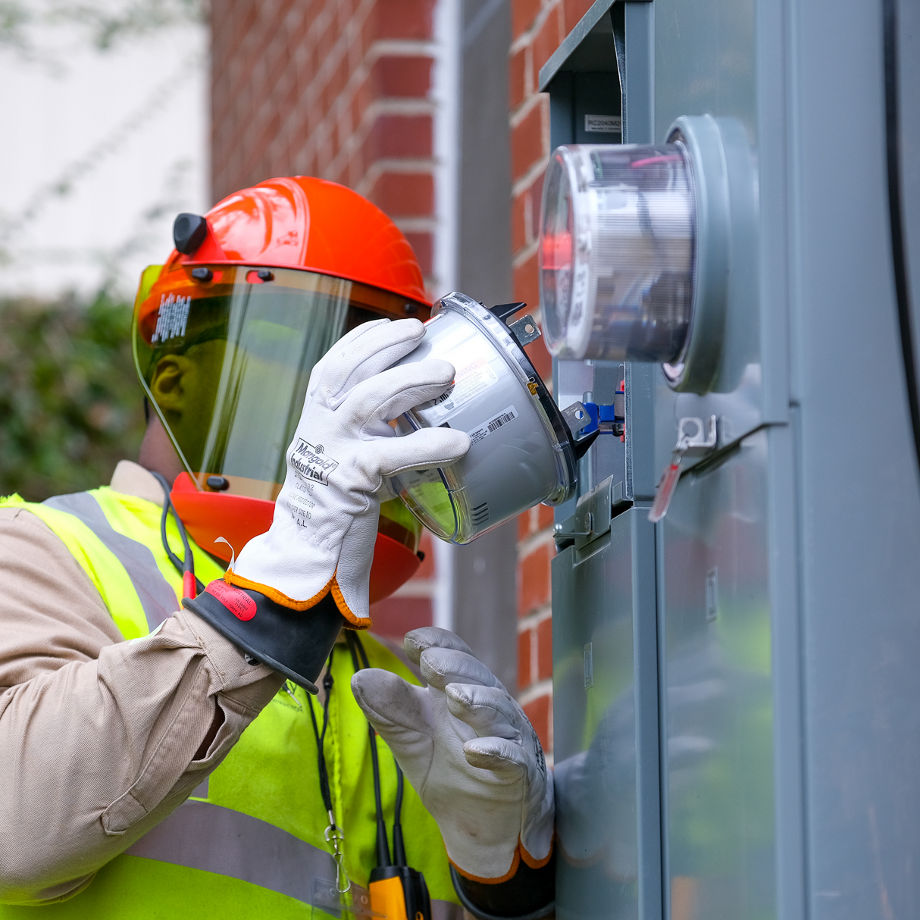 Modernizing the grid
We've made significant investments to strengthen Arkansas's electrical infrastructure to meet the growing needs of our residential and business customers for years to come.
Some of the improvements include:
Installing modern composite poles in select areas where their application will improve reliability.
Exchanging aging copper distribution wires with lighter aluminum wires.
Increasing tree-trimming and vegetation management throughout the 25,600 square miles served by Entergy Arkansas.
The price of power
We work hard at operating efficiently and cost-effectively. Keeping our costs down helps us keep our rates down. How do we measure up when compared to others across the state? There are 25 electricity providers in Arkansas, and of these, Entergy Arkansas's residential rates are the eighth-lowest. In fact, our rates are lower than both the national and regional U.S. averages.
Keeping rates down is the result of maintaining a careful balance between spending and conserving. It's important to understand that our rates are determined by what it costs to provide service. We are committed to investing in the infrastructure improvements needed to maintain a reliable system and provide a level of customer service that our customers expect and deserve. We manage our resources wisely and spend only as much as is necessary so we can keep our rates affordable.
How do we keep rates affordable?
MISO
One way we're keeping costs down is our partnership with the Mid-continent Independent System Operator, or MISO. Think of MISO as the air traffic controller for the electricity transmission system over an area that covers a swath of land from Manitoba, Canada, to the Gulf of Mexico, including all five Entergy operating companies.
Our joining MISO has resulted in a savings of about $311 million between 2014 and 2020. Entergy Arkansas customers can expect to save an estimated $94 million in 2021. This is largely because the electricity produced by power plants is dispatched more efficiently on the transmission grid. Significant savings also arise from MISO members sharing generation reserves across the organization's footprint, producing long-term benefits for customers.
Nuclear energy
Another key factor in keeping our rates down is that we get approximately 60% of our power from nuclear sources. The primary nuclear power source for Arkansas is Arkansas Nuclear One, but we also receive about a third of the power produced at the Grand Gulf Nuclear Station in Mississippi. Nuclear power is emission-free, cost-effective, and a big reason our rates stay low.