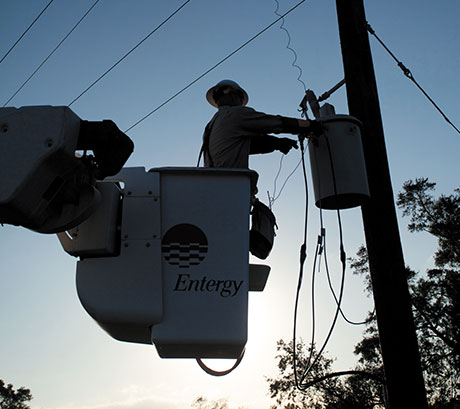 Improving Reliability
Investing in a better power grid.
Since 2016, Entergy New Orleans has invested over $50 million to improve distribution reliability citywide and to strengthen the system. During 2019 - 2022, the company proposes to invest roughly $15 million annually to further reduce outages.
We're installing advanced meters to give us faster identification of outages – and give you better information about your energy usage. We've also implemented smart technology on the grid to automatically reroute power to reduce outages.
The results will be more customer control, quicker outage restoration and a brighter future for New Orleans. Learn more about our plans and how we're modernizing the grid below.
Learn more about ENO's reliability efforts here.
Learn more about advanced meters here.
Download the Fact Sheet (English)
Download the Fact Sheet (Spanish)