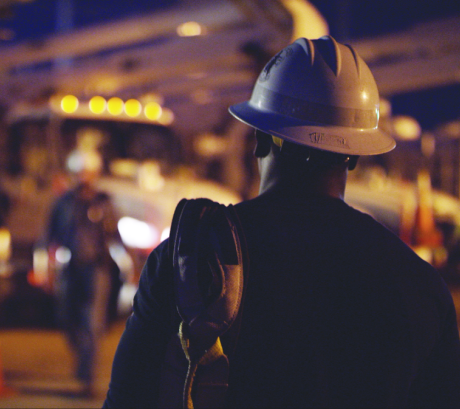 Path to Progress
An Open Letter to Entergy New Orleans Customers
Dear Customers:
Entergy New Orleans is on a Path to Progress. I want you to know what that really means for you, and how you and the city will be positively impacted. Specifically, I want to update you on our proposed resolution to the rate plan originally submitted to the New Orleans City Council in September 2018.
I feel strongly that this is an initial, yet monumental step, toward our envisioned path forward.
We know you want reliable and affordable power, clean energy, and improved customer and community relationships. I am pleased to report that Entergy New Orleans has made gains in all of these areas, and with the City Council's leadership, we will be on track to accomplish even more.
On Thursday, I sent a letter to the Council highlighting a number of suggested enhancements to the rate plan that will deliver significant benefits to customers, including improved reliability and more customer service options. Most importantly, the suggestions should result in lower bills for most of our electric and gas customers.
This solution is the outcome of a great deal of valuable feedback we received from you, our customers, during meetings and outreach events we hosted in each Council district. We wanted input from all members of our community, and what we heard -- passionate, thoughtful and considerate insights -- truly drove the desire to change. So, thank you.
Communication and transparency are key in building trust and confidence. In the seven months since I've become president and CEO, the employees of Entergy have made great strides in addressing challenges while reestablishing a constructive relationship with the City Council and our community. But this is just the beginning. Our approach to resolving the rate case is a statement of our dedication to you and a clear signal that we are moving in a positive direction for New Orleans.
Over the next two months, we will be in the community hosting local meetings in each Council district to inform you of the benefits of the Path to Progress and to benefit from your feedback. Our goal is to keep up the momentum on our Path to Progress and to be a better partner to you. 
We are honored to serve you and invite you to learn more about our proposal to the Council by visiting entergy.com/pathtoprogress.
David D. Ellis
President and CEO
Entergy New Orleans