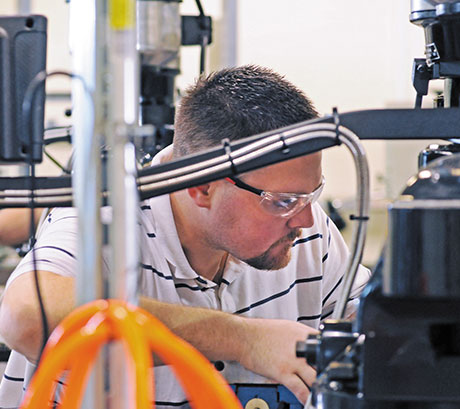 Energizing Communities
$600,000 invested in workforce development.
As Southeast Texas continues to grow, so will the need for a skilled workforce. That's why Entergy Texas committed $500,000 to support local workforce development training programs. Entergy Texas has also partnered with the Texas Workforce Commission to receive an additional $97,293 from the Texas Industry Partnership, a state program that supports collaborations between local workforce development boards and industry partners through matching contributions for occupational job training.
A centerpiece of this partnership is the creation of the first JAG program in Texas. JAG is a 35-year-old nationally-recognized program that works to support at-risk students in high school and also offers dropout recovery programs to those who have left school. Beaumont Independent School District and the Port Arthur Independent School District each received $75,000 to host programs for at-risk students in their schools. Lamar Institute of Technology and Lamar State College-Port Arthur also received funds to hold dropout recovery programs at their campuses.
---
Investing in our communities.
Our goal is to improve the quality of life in communities we serve through strategic investments in education, low income/poverty initiatives, environmental programs and diversity and inclusion programs. In 2018 we contributed $1.6 million to community events, local non-profits and causes in Southeast Texas. Additionally, last year our employees volunteered 10,500 hours valued at more than $260,000.
Here are just a few of the programs we supported in 2018:
The Art Museum of Southeast Texas
is using a grant from the Entergy Charitable Foundation to take the museum to them.

 

Art-To-Go

 

is a mobile outreach program that allows the arts museum to provide education and creative expression in the visual arts to remote and under-served audiences.
The Power to Care
No one should have to choose between food or medicine and electricity. But sadly, many elderly and disabled individuals face these choices every day. Through our Power to Care program, local nonprofit agencies are able to provide emergency bill payment assistance to seniors and disabled individuals in crisis.
Conservation Work at the Trinity River National Wildlife Refuge
Entergy Texas, the U.S. Fish and Wildlife Service and The Conservation Fund teamed up to plant more than 45,000 trees at Trinity River National Wildlife Refuge as part of a two-year effort to restore 100 acres of bottomland hardwood forest. Entergy Texas also provided funding for internships at the refuge for aspiring natural resource conservation professionals.
Helping Customers in Need Beat the Heat
In 2018, Entergy Texas gave away 1,300 fans to customers in need as part of the annual Beat The Heat Fan Program. The program provides box fans to charitable, nonprofit agencies which, in turn, give them to their clients. Since the program's inception over 17 years ago, Entergy Texas has distributed 21,900 fans to qualified customers.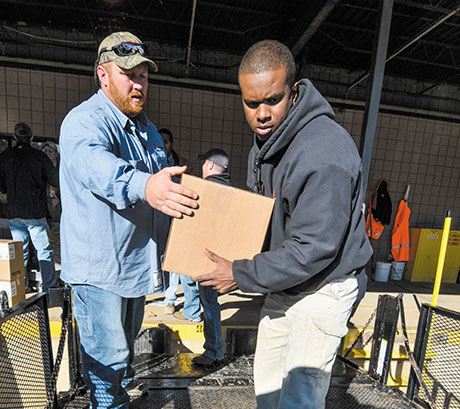 ---
Rebuilding after Harvey.
Hurricane Harvey's relentless downpours caused significant damage and financial hardships to many of our customers.
Since the storm passed, Entergy Texas donated more than a half a million dollars to local nonprofit organizations and the American Red Cross who were assisting with the Hurricane Harvey relief effort.
In addition to donations, Entergy employees have volunteered their time and effort to help fellow employees and communities recover.