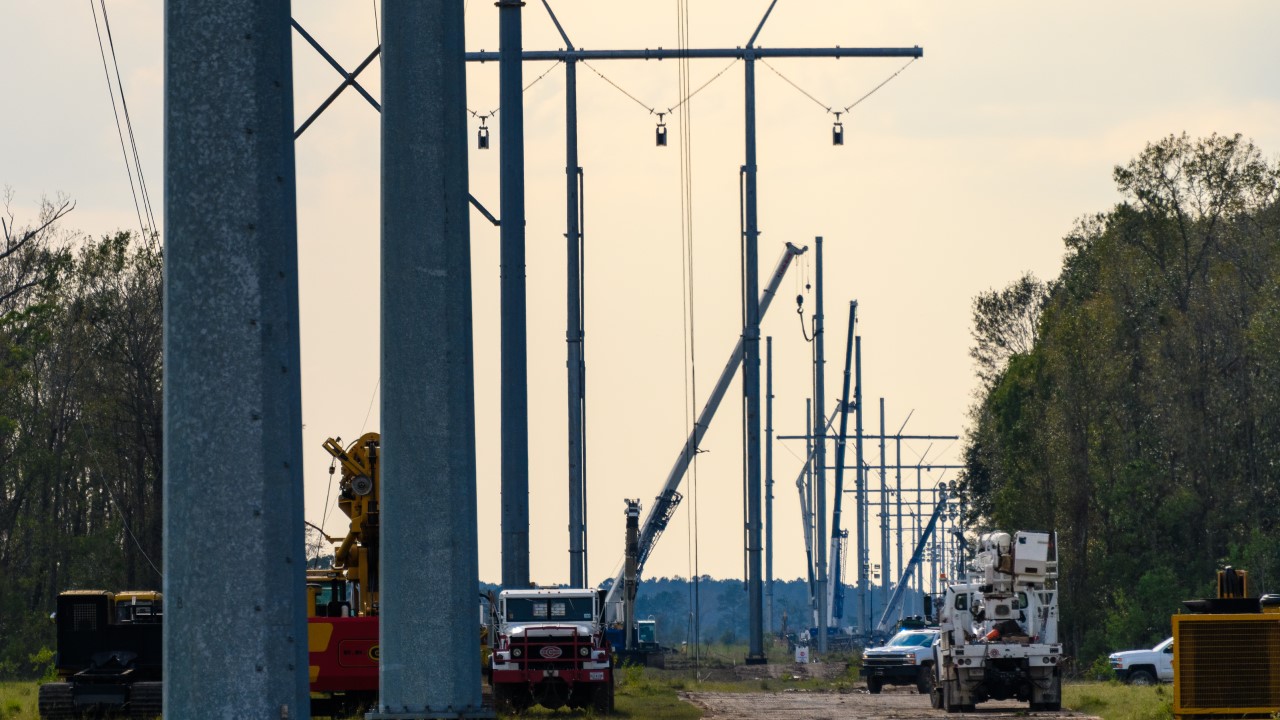 All nine transmission lines that deliver power into the Lake Charles area are currently out of service as a result of storm damage to multiple structures and spans of wire. These lines not only feed the Lake Charles area, but are the interstate by which power in Louisiana travels to or from Texas. A significant number of transmission structures were damaged beyond repair and require complete replacement.
Damage to the transmission system in Louisiana amassed close to 146 transmission lines and 184 substations during our initial assessment. In Texas, damage includes close to 63 transmission lines and 57 substations.
Because the damage to the transmission system is so vast and immense, in many cases special equipment will be used as we begin to dismantle mangled structures made up of steel, concrete and tensioned wires. Crews will have to perform major construction and repairs across both land and water.
The transmission system plays a critical role in delivering power from the power plant to the lines serving customers' neighborhoods. The damage from Hurricane Laura has eliminated much of the redundancy built into the transmission system, which makes it difficult to move power around the region to customers. These conditions, along with increasing demand due to higher temperatures, can result in an imbalance of supply and demand for electricity.
While these transmission structures are being repaired, engineering and operations groups in Entergy Texas and Entergy Louisiana are working closely, along with our reliability coordinator MISO, to ensure the safe and stable operation of the electric grid.