---
Congress Moving to Regulate Paid Tax Preparers
VITA Sites Provide Good Option for Accurate Tax Preparation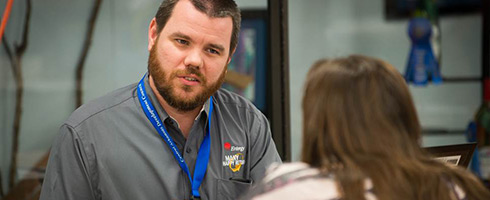 Senior Lead Analyst-Environmental David Triplett helps a customer with her taxes.
Tax preparer fraud harms many people who can least afford it. That's why rising concerns about fraud make Entergy's sponsorship of VITA sites more important than ever.
Legislation has recently been introduced to reduce tax preparer fraud, which includes refund fraud, identity theft and other scams that hurt taxpayers. Known as the Tax Return Preparer Competency Act, the bill will require professional tax preparers to undergo examinations, take annual continuing education classes and submit to background checks.
Volunteer Income Tax Assistance sites are ahead of the game in fraud prevention. VITA sites are staffed by IRS-certified volunteers who are trained to prepare returns, free of charge, for low-income working families, many of whom qualify for Earned Income Tax Credit payments.
The error rate for VITA volunteer tax preparers is near zero -- yet another reason why VITA sites are a good solution for people seeking professional assistance to prepare tax returns. This year Entergy is sponsoring 25 Super Tax Day events at VITA sites throughout its service area to provide free and accurate tax-preparation assistance for qualifying participants.
---

Entergy Named Climate Performance Leader
Only U.S. Utility Named to Climate A-List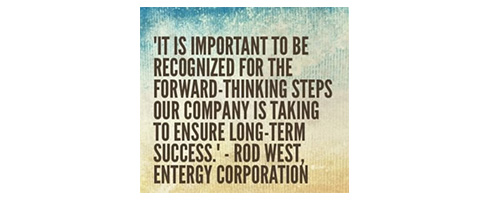 When it comes to climate performance, Entergy remains a global leader. For the third consecutive year, Entergy was named to the Climate A-List of S&P 500 leaders in climate performance. Entergy was also the only U.S. utility on the list compiled by CDP, formerly known as the Carbon Disclosure Project.
"It is important to be recognized for the forward-thinking steps our company is taking to ensure long-term success," said Rod West, Entergy's executive vice president and chief administrative officer. "Investors use these lists to identify companies that are well-positioned to succeed in a low-carbon economy."
Entergy and other Climate A-List companies lead the way globally in their actions to reduce emissions, mitigate climate change, and ensure adaptation and transparency.
Entergy was also one of four U.S. utilities named to the CDP U.S. Climate Disclosure Leadership Index -- the seventh time since 2008.
CDP is an international, not-for-profit organization providing the only global system for companies and cities to measure, disclose, manage and share vital environmental information.

---

Entergy in Top 20 Among Peers on 2016 Corporate Equality Index
Ranking Highlights Nondiscrimination Policies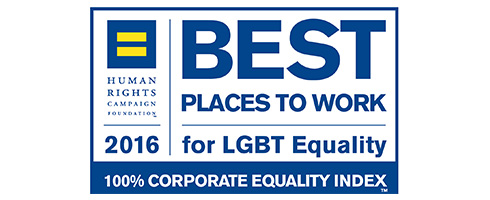 Entergy received an 85 percent rating from the Human Rights Campaign Foundation for its nondiscrimination policies regarding sexual orientation and gender identity. The rating placed Entergy in the top 20 of energy and utility companies that participated in HRC's 2016 Corporate Equality Index survey.
In addition to rating nondiscrimination policies, HRC's annual survey serves as the national benchmarking tool for corporate policies and practices pertinent to lesbian, gay, bisexual and transgender employees.
Entergy's ranking highlights its efforts to maintain a positive and productive work environment that respects the dignity and worth of each employee.
To learn more about the 2016 Corporate Equality Index or download a free copy of the report, visit the HRC online.

---
Entergy Employees in Vermont "Share the Warmth" with SEVCA Donation
Emergency Fuel-Assistance Program Serves Low-Income Households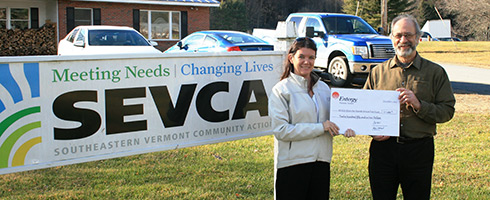 Amy Haselton presents Entergy's donation to SEVCA Executive Director Steve Geller to support the "Share the Warmth" emergency fuel-assistance program.
Last year, employees at Entergy's Vermont Yankee Nuclear Power Station donated more than $5,000 to support the "Share the Warmth" program, which helps vulnerable residents resolve fuel and electricity shut-off crises and keep their homes warm.
Most of the funds were from company-matched donations to Entergy's The Power to Care energy-assistance program, which raised more than $4,000 for vulnerable residents in Vermont served by Southeastern Vermont Community Action. During the holiday season, Entergy raised an additional $1,250 by selling surplus office equipment to employees and donating proceeds to SEVCA for "Share the Warmth."
"The support we've received from Entergy and its employees is admirable and very much needed," said SEVCA Executive Director Steve Geller in an article published in the Vermont Journal, "especially since the state imposed stricter eligibility rules for the federal-and-state-funded Crisis Fuel Program, and fewer households are able to get assistance from that source. This donation will help to make up for some of that gap."
SEVCA's emergency fuel-assistance program serves low-income households experiencing heating crises, including the working poor, the elderly, and people struggling with finances due to unexpected emergencies.