New technology. New solutions.
Taking solar full circle with net metering.
The Public Service Commission recently approved net metering for solar users in Mississippi. Most homes equipped with solar panels do not have a means to store surplus energy. Once customers sign up for the net metering program, Entergy Mississippi will install a two-way meter to track any excess solar energy sent to the power grid. We can then credit these customers for their solar power, which helps offset their electricity costs.
The Public Service Commission concluded that solar power is good for Mississippi, and we're proud to be leading the way.
This means that Entergy Mississippi customers can:
Have

 

greater choice

 

when it comes to the electricity they use.
Receive a

 

credit on their monthly bill

 

for excess energy sent to the grid.
Offset the cost

 

of their monthly bill by producing their own, clean energy.
The Mississippi Public Service Commission is making it easier to understand how solar can work for you. "A Consumer's Guide to Solar Power in Mississippi" provides information on how solar and net metering work, and the details you need to consider before purchasing or leasing hardware. Click here to get the working group's guide for free.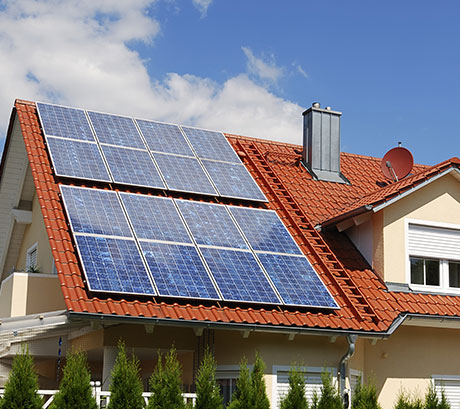 ---
The state's first utility-owned solar project.
Entergy Mississippi launched the state's first utility-owned solar project as part of its commitment to a diverse energy portfolio. Three 500 kW solar stations, located in Desoto, Hinds, and Lincoln counties, are used to track everything from how much CO2 was offset to how many houses could be powered for a year from the energy the stations produce.
These solar projects continue to provide crucial data in determining the economics and feasibility of solar generation in Mississippi. Entergy Mississippi is committed to delivering the cleanest, most affordable energy to its customers. Entergy Mississippi is in the process of building a 100-megawatt facility in Sunflower County, which will be the largest utility-owned solar farm in the state with anticipated completion by the end of 2021.