Community involvement
Giving back to move forward
At Entergy Arkansas, our goal is to improve the quality of life in communities we serve. One way we do this is through strategic investments in education, low income and poverty initiatives, environmental programs, and diversity and inclusion programs. In 2019 we contributed $2,047,900 to local community events, nonprofits and causes right here in Arkansas. Additionally, our employees volunteer for hundreds of local organizations by serving on boards, providing professional guidance and rolling up their sleeves to do whatever needs doing. In 2019, Entergy employees in Arkansas spent 23,027 hours doing volunteer work with a value of $585,577.
Companywide, the trend is similar. About a quarter of all employees (3,975) volunteered in 2019, logging 114,977 hours of volunteer service with a value of $3.7 million.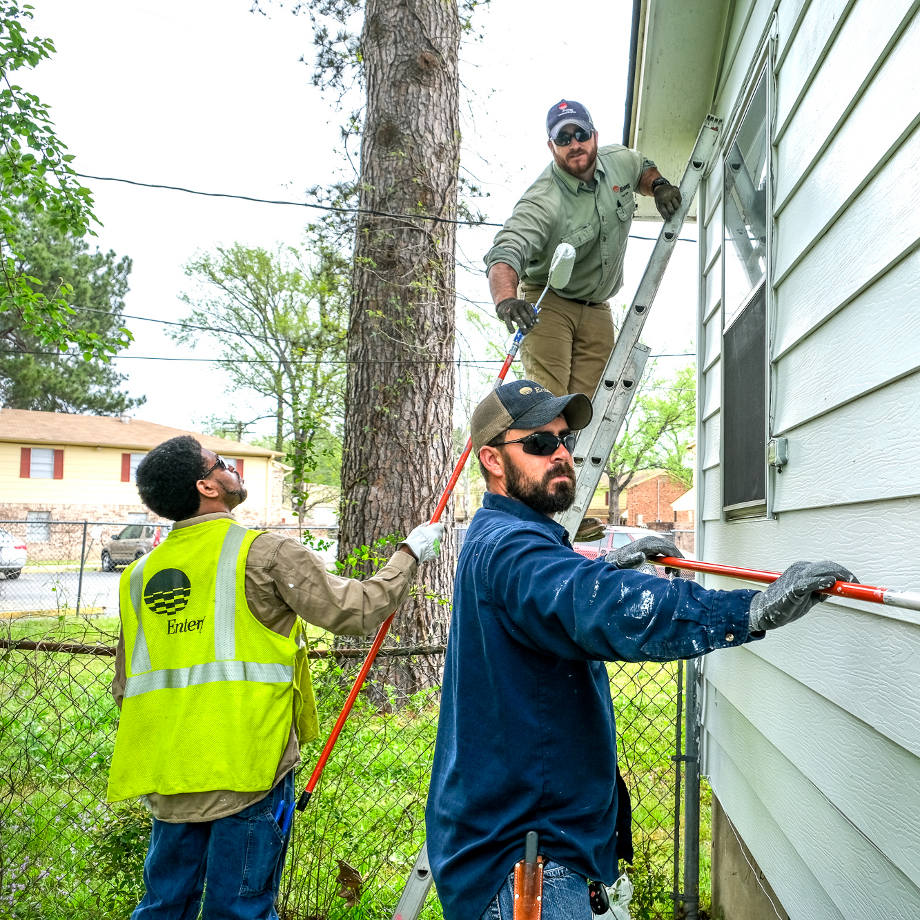 ---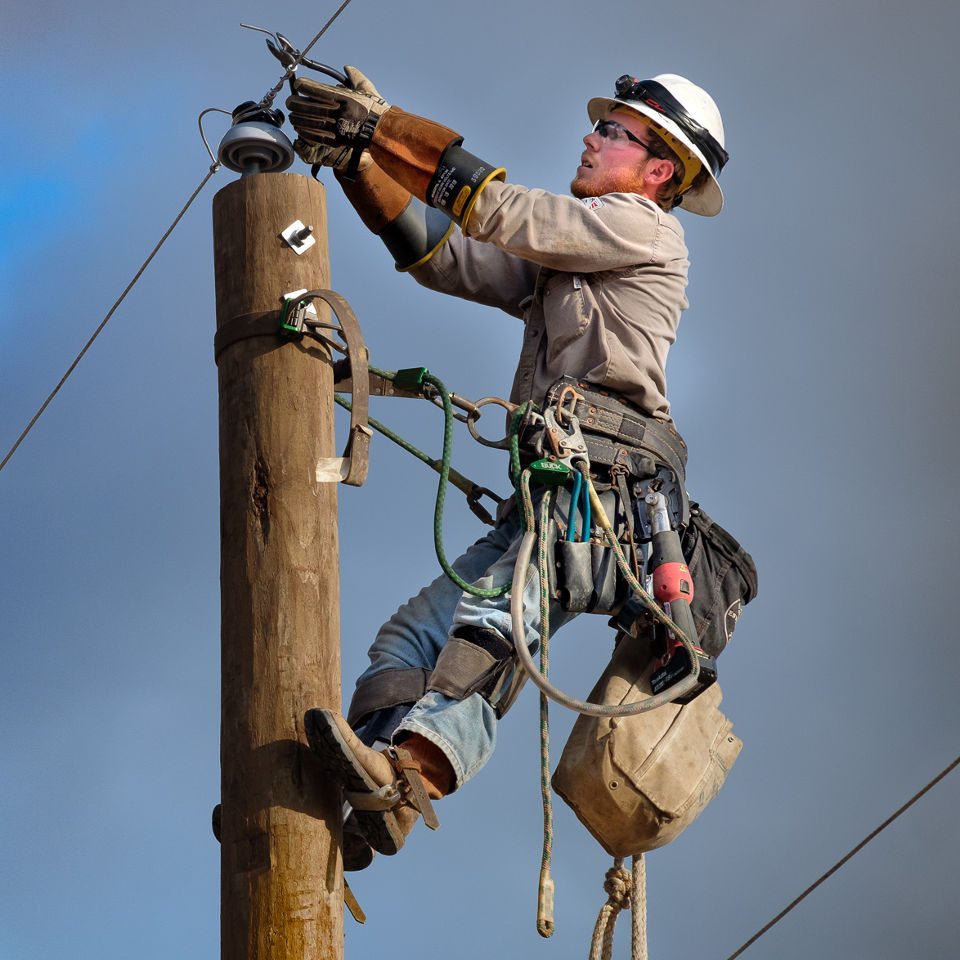 Grants
Nonprofit organizations are encouraged to apply for grants HERE.
Examples of those we support include these grant recipients from 2019:
AR Kids Read
Arkansas Advocates for Children & Families
Arkansas Learning Through the Arts
Arkansas Museum of Discovery
Arkansas Single Parent Scholarship Fund
Arkansas State Council on Economic Education
Arkansas Tech University Foundation
Brandon Burlsworth Foundation
Centers for Youth and Families
PHOEBE
Philanthropy New York
Bank On Arkansas
Phillips College Foundation
Recycle Bikes for Kids
Ronald McDonald House
PARK Foundation
Russellville High School
State of Arkansas Martin Luther King Foundation
THEA Foundation
The Call
TOPPS
University of Arkansas Community College of Batesville
University of Arkansas at Little Rock
University of Arkansas Pulaski Tech
University of Central Arkansas
Women's Foundation of Arkansas
Arkansans for Education Reform Foundation
Bethany Christian Services
Camp Aldersgate
City Year
Foundation for Arkansas Heritage and History
Habitat for Humanity
International Association of Fire Fighters
Just Communities of Arkansas
Kipp Delta
National Park Community College Foundation
Philander Smith College
Sculpture at the River Market
St. Luke Children's Learning Center and Parent Resource Center
The Well of John 4 Ministries
Vera Lloyd Presbyterian Family Services
Arkansas Foodbank Network
Watershed Human and Community Development Foundation
ACANSA
American Heart Association
Arkansas Children's Hospital
Arkansas Foodbank Network
Arkansas Industrial & Economic Development Foundation
CARTI Foundation
Hershel Woody Williams Congressional Medal of Honor
Junior Achievement of Arkansas
Twentieth Century Club of Little Rock
Arkansas Economic Acceleration Foundation
Arkansas State Fair Association
Junior League of Little Rock
Oscar Washington Scholarship Fund
Sculpture at the River Market
University of Arkansas at Little Rock
Jericho Way Sleep Out in the Rock
Wynne High School Library
Alex Foundation
Big Brothers Big Sisters Big Hearts Program
Arkansas Womens Hall of Fame
Cross County Historical Society
Henderson State University
Hope Landing
Mid-America Science Museum
Porter Fund
Sonny Boy Blues Society King Biscuit Blues Festival
St. Joseph's Helpers of Pulaski County
Womens Foundation of Arkansas
Arkansas Regional Innovation Hub
Arkansas Sheriffs Youth Ranches
Arkansas Symphony Orchestra
Boys & Girls Club of the Arkansas River Valley
Cystic Fibrosis Foundation
Arkansas Lighthouse for the Blind
Levi Memorial Hospital Association
LULAC
Main Street El Dorado
University of Arkansas Cooperative Extension Service LeadAR Class 19
Arkansas Black Hall of Fame
Arkansas Venture Center
100 Black Men of Greater Little Rock