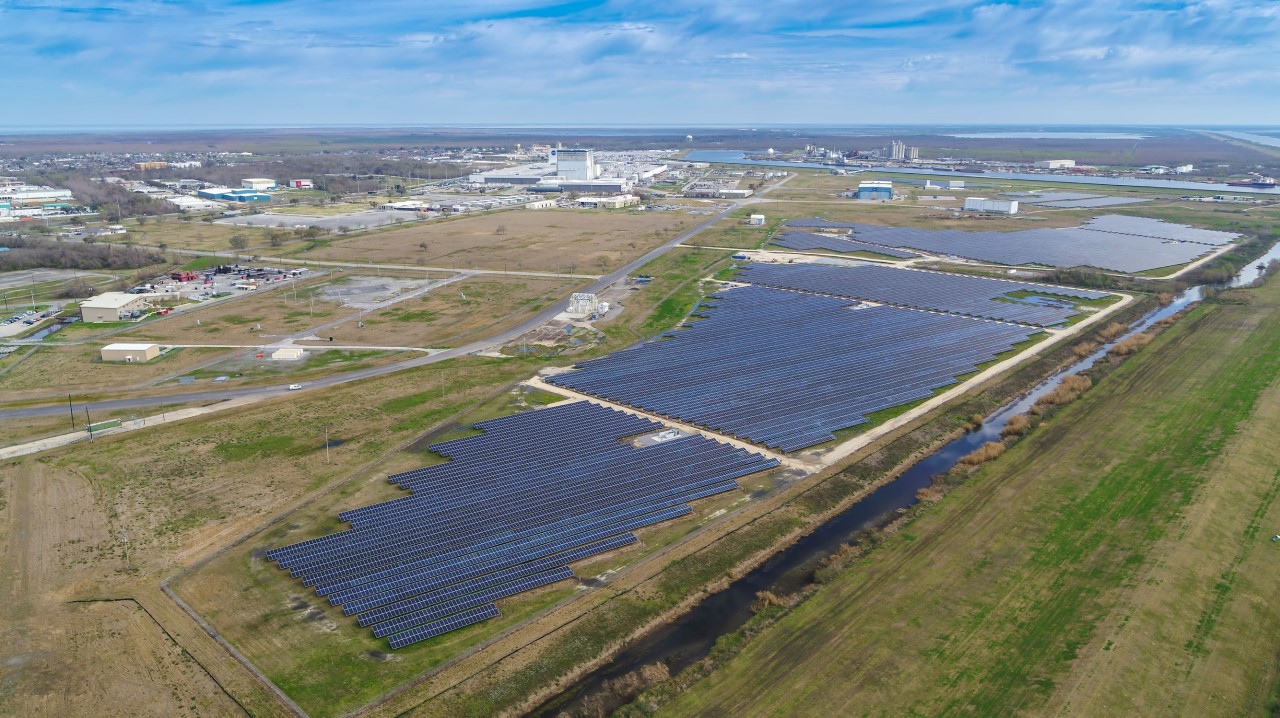 Renewable Energy
Solar power for a brighter future.
Entergy New Orleans continues to add the power of the sun to our generation portfolio. A diverse generation portfolio helps us keep costs low, and renewable energy will help ensure a brighter future for generations.
We recently added 20 MWs of clean energy with the completion of the New Orleans Solar Station to our renewable portfolio, and construction on two additional utility-scale solar projects are underway. The new Iris Solar and St. James Solar projects are expected to come online in mid-2021, adding a total of 90 MWs of clean energy.
We also have completed installing solar panels on the roofs of 100 customers' homes through the ReNEWable Orleans Residential Rooftop Solar Program, and partnered with commercial customers, such as The Regional Transit Authority, University of New Orleans and TCI, to install solar panels on their facilities. The TCI project is the largest commercial rooftop solar installation in Louisiana at approximately 2.4 MW. These projects allow us to feed clean energy directly into the electric distribution grid benefitting all customers.
Our solar resources demonstrate our commitment to delivering clean, reliable and safe energy to our customers.
To learn more about our solar efforts, click here.