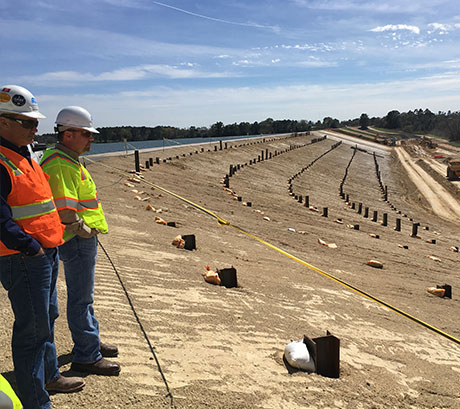 Powering Texas
Investing to provide reliable and affordable energy.
Entergy Texas has invested more than $1.4 billion over the past four years. Some of these major upgrades include:
Improvements to power plant facilities.
Upgrades to distribution facilities.
---
$2 billion in future investment.
In addition to the investments made to date, Entergy Texas plans to invest nearly $2 billion over the next three years to improve how Entergy Texas serves our customers. Some of Entergy Texas' planned investment includes:
Construction of the Montgomery County Power Station. The construction of this facility is estimated to provide nearly $1 billion in economic activity across Texas. Additionally, the facility will provide a reliable and cost-effective supply of electricity for a growing region, resulting in estimated savings of $1.7 billion over 30 years for Entergy Texas' customers.
Major transmission projects that will drive economic growth and provide access to lower cost power.
Replacing outdated equipment with new technology to improve reliability and the deployment of an advanced metering system that helps customers take greater control of their energy costs.