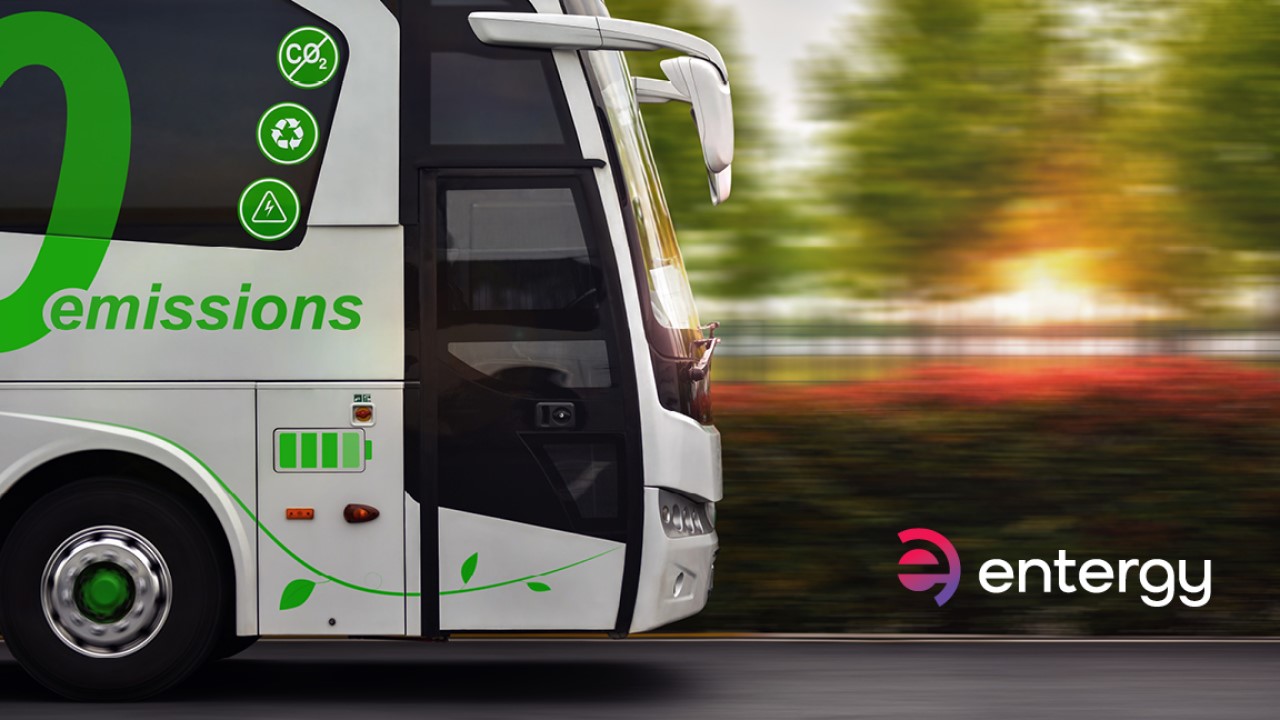 We recognize that no one sector can tackle the challenges of climate change and protecting the environment alone. Because of the large concentration of existing industrial activity and strong industrial growth in the regions we serve, we are uniquely positioned to partner with customers in other industries such as manufacturing, ports, and transportation to help them achieve their decarbonization goals and attain communitywide results. In doing so, we help deliver results with even greater emission reduction impacts than we could achieve on our own.
Engaging with our customers to support deployment of electrification solutions could result in a reduction of nearly 9 million tons of customer scope 1 carbon dioxide emissions, representing approximately 7 million tons of net emission reductions by 2030, taking into account the electricity required to meet that energy need.
Green tariffs can help customers reach their near- and medium-term goals to reduce their carbon dioxide emissions, resulting in a win-win situation for all stakeholders. These tariffs allow Entergy to deploy renewable resources dedicated to certain customers' purchases. These customers would pay for any incremental costs of the renewable resources, and the customers' carbon footprint from scope 2 emissions would be lower. Our communities would benefit from lower emissions, our employees would benefit from developing forward-looking skills in renewable development and operations, and our owners would benefit from incremental investment. See this recent update on green tariffs for Entergy Louisiana customers.
Clean electrification is a longer-term option to help customers reduce their scope 1 carbon emissions. This is a unique and significant opportunity for Entergy, as our customers have an outsized portion of our country's emissions. Based on U.S. Environmental Protection Agency data, Entergy customers in Louisiana and Texas emitted 130 million short tons of carbon dioxide in 2020. 
When paired with green products, electrification from Entergy can help our customers achieve their decarbonization goals all the way to net-zero. For example, electrification of marine vessels allows them to plug into the land-based electrical power grid while at berth instead of burning diesel fuel. In 2020, our first shore-power project went into service and is expected to result in significant reductions of localized emissions. We believe we have significant opportunities for shore-power projects as seven of the 20 largest ports in the nation are in our service area.
Clean electrification presents a significant load growth opportunity for our operating companies. In addition to helping with rates, it provides an opportunity for Entergy to further grow our renewables portfolio. We estimate an addressable market of an additional 30 terawatt-hours of annual load by the end of 2030. We are actively engaging our customers to determine their specific sustainability needs so that we can best design and deliver effective decarbonization solutions.
In addition to our efforts to accelerate the resilience of our system and to help our customers decarbonize, we are also working on many other customer resilience solutions. An example is our new Power Through program that provides a customer-sited backup generation solution for commercial and small industrial customers. Entergy-owned generators allow participating businesses to operate as usual during widespread outages and continue to provide vital community services during significant weather events. In other times, Entergy can deploy the resource to benefit all customers. Ten pilot projects in Texas and Mississippi were successfully accomplished in 2021. We are actively working with our regulatory teams on a commercialization strategy to introduce Power Through in all our utility service areas. Entergy completed regulatory filings for Louisiana and Arkansas in 2021 with approvals expected in 2022.
Through Entergy's Electric Technology Program, known as eTech, we partner with customers to promote the adoption of electric-powered alternatives to many applications that traditionally require fossil fuels. This includes incentives to purchase electric vehicles and charging infrastructure. Electric-powered technologies offer several key benefits to end-users over existing technologies, including reduced maintenance, lower fuel consumption, increased workplace safety and efficiency, less noise, and cleaner and healthier work environments. In addition, Entergy's Electric vehicles program provides helpful resources and information on electric vehicle choices, economic considerations, and the many benefits of light-duty electric transportation.
We're also working internally to reduce vehicle emissions. Our Green Fleet Strategy aims to reduce the environmental impact of company vehicles by using more efficient options. We set a goal to achieve a 20% reduction in greenhouse gas emissions from 2008 levels by 2020 and achieved that target ahead of schedule in 2015. Through 2020, we exceeded our original goal with a 26% reduction. We also achieved the corresponding goal of a 20% reduction in our fleet fuel consumption, which resulted in a positive environmental impact equal to eliminating 2,857 vehicles annually from local streets and highways. Entergy is expanding the program with a three-pronged strategy focused on light-duty vehicles, medium-duty vehicles, and equipment as we develop 2030 objectives.
Electric vehicles are an increasingly attractive private transportation option and offer key benefits to owners. Entergy's KeyString Labs, with support from our supply chain organization, works with Entergy operating companies to investigate EV charging opportunities at public locations and along highway corridors to support customers' needs. In 2022, Entergy Mississippi will deploy Entergy's first owner-operated DC public charging station at a shopping center near Jackson. Entergy New Orleans, in partnership with the City of New Orleans, will also deploy charging stations throughout the city to ensure equitable access. Entergy is also working with government, commercial, and industrial customers who are beginning to convert their fleets to electric to reduce their emissions and total cost of ownership.
Energy efficiency
Entergy embraces energy efficiency as a strategy to protect and conserve natural resources while contributing to energy affordability. Energy efficiency and demand-side management programs are effective ways to partner with customers to help them manage usage and costs while providing societal benefits. We help our customers improve their energy efficiency through education, outreach, technology improvements, and customer incentive programs. We currently have approximately 50 energy efficiency and demand-side management offerings with a stated goal of 990 MW of peak load reduction through 2031. We are currently evaluating this goal as part of our strategy toward net-zero carbon emissions.
Advanced meters also provide energy-saving tools, including an enhanced customer engagement portal where customers can access data for increased transparency on their energy usage. From 2019 through 2021, we deployed more than 3 million advanced meters, which support faster outage restoration, enhance customer service, and provide tools that help manage energy usage and lower bills.
Our operating companies now spend more than $100 million annually on demand-side management efforts – both energy efficiency and demand response. Each offers a wide variety of programs to help customers lower their usage and monthly bill, while also providing peak load savings.
Learn more about how you can save energy and money for your home or business by selecting your utility below:
Entergy operating company disclosures of energy efficiency programs, including amounts of energy conserved, are publicly available and can be found at the links below: