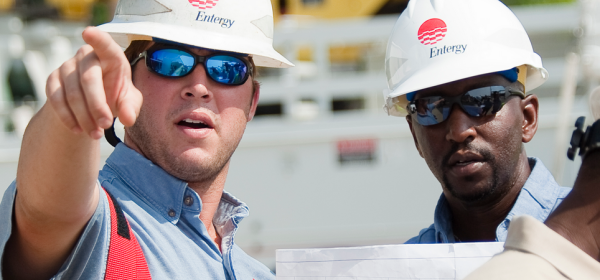 At Entergy, we are always working to improve the reliability of your electric service. We strive to bring the most dependable product possible to our 2.9 million customers across fours states.
We have a proactive maintenance plan that we work through each year. Part of that plan includes looking at outage statistics and working to improve parts of the electrical grid that may have experienced multiple outages. We also use infrared cameras to inspect power lines and look for "hotspots" and other areas that might be likely to fail so that we can perform preventive maintenance. We annually inspect our utility poles and replace damaged or broken poles when necessary.
And since trees and other vegetation are one of the leading causes of power outages, we have a yearly vegetation management program that trims trees throughout the region. Other proactive maintenance work that we do includes installing new wires, adding lightning protection to our equipment and adding equipment to deter animals, another surprising cause of outages.
It's all part of our efforts to provide you with the most reliable service possible.
Reliability Updates