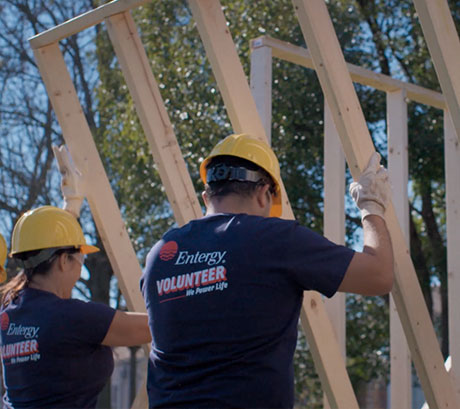 Community
Giving back to move forward.
Entergy is committed to New Orleans. That is why we're proud to support charitable and civic programs throughout our city. Our employees live and work here, and have a decades-long history of giving back to the community. We believe a stronger community means a brighter future for all of us.
We've donated more than $10 million in shareholder contributions over the past two years to more than 275 organizations in New Orleans. And our employees have donated more than 100,000 volunteer hours to organizations they care about.
We're also a strong partner in economic and workforce development. An economic impact study commissioned in 2015 concluded that Entergy's total economic impact in New Orleans exceeded $422 million.
Learn more about our community efforts here.