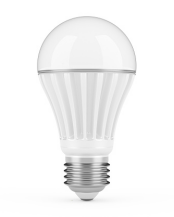 Helping customers improve energy efficiency continues to play an important role in addressing CO2 emissions while reducing energy bills. Entergy's comprehensive strategy involves customer education and outreach, technology and facility improvements, and customer incentive programs to increase the efficiency of homes and businesses.
 
We offer energy efficiency programs in all of our service areas, as well as tools to help our customers reduce their energy bills. Currently we offer more than 30 energy-efficiency and demand-side management programs with a stated goal of 990 MW of peak load reduction through 2031.
 
Learn more about how you can save energy and money for your home or business in your respective location by clicking the link below. 
Since 2002, our utilities have invested approximately $430 million to deliver approximately 473 MW of load reduction and 1.82 million MWh of cumulative energy savings.  Entergy operating company disclosures of energy efficiency programs, including amounts of energy conserved, are publicly available and can be found at the links below: