Prior to tree trimming in your area, we place an automated call to the telephone number provided on your account. This courtesy message lets you know we will begin tree trimming work in your area within the next few weeks. It is not necessary that you be home on the day of the trimming; contractors will proceed with trimming and cleanup.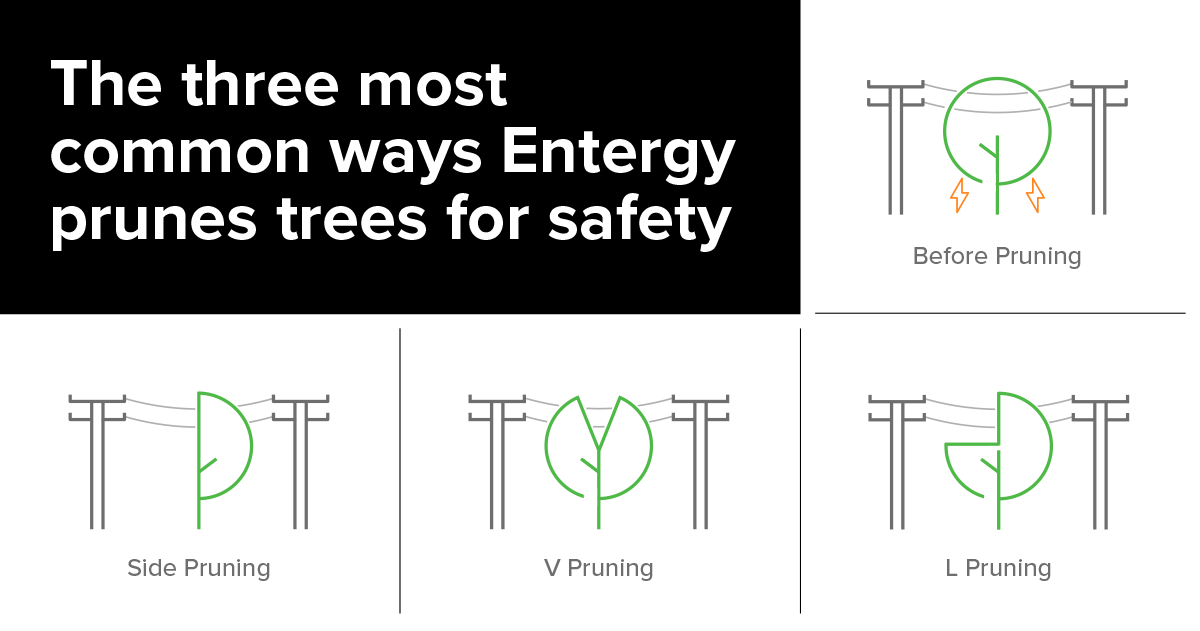 What we trim
Primary lines: Entergy routinely maintains the vegetation along our power lines (pole-to-pole) ensuring appropriate clearance on the power lines for safety, reliability and tree health.
What we do not trim
Service or secondary lines and security lighting: We do not prune or remove trees that appear to threaten individual service lines (pole-to-home) or security lighting ("night watchers"). These service lines are the responsibility of the customer. If you have trees that need pruning or removal near your service lines, please hire a professional tree-trimming contractor to perform the work. If requested, we can temporarily disconnect the service to your home, at no charge to you, so the contractor can work safely.
Cable and telephone lines: We do not trim around cable or telephone lines. Please contact your cable or telephone company if you are concerned about trees contacting these lines.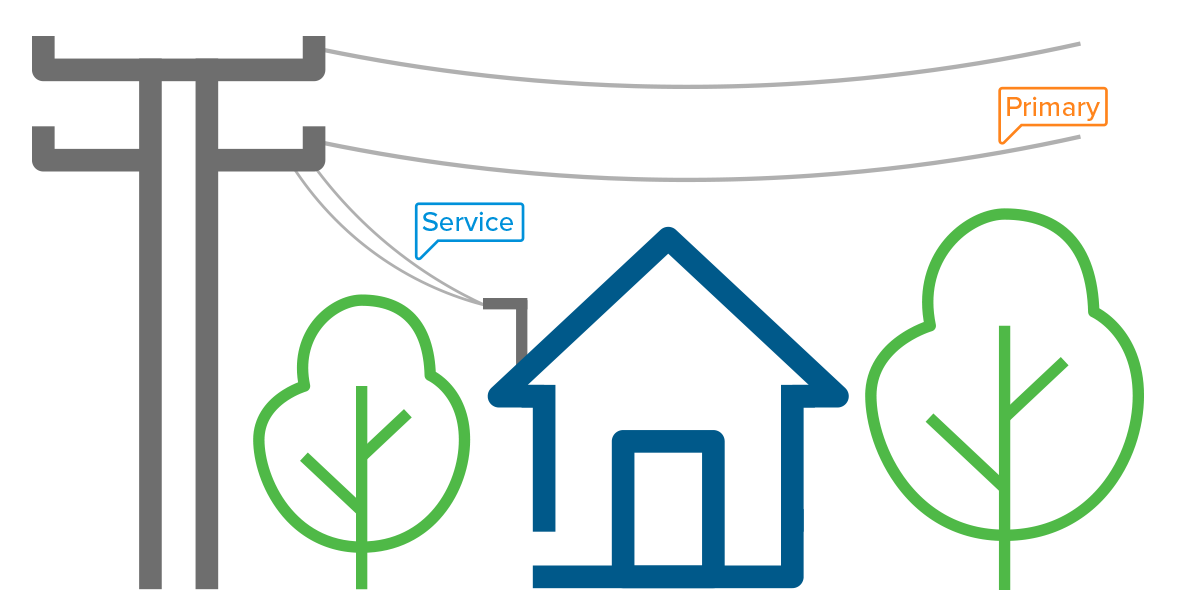 * Entergy trims around primary power lines.
** Entergy does not trim around service lines.