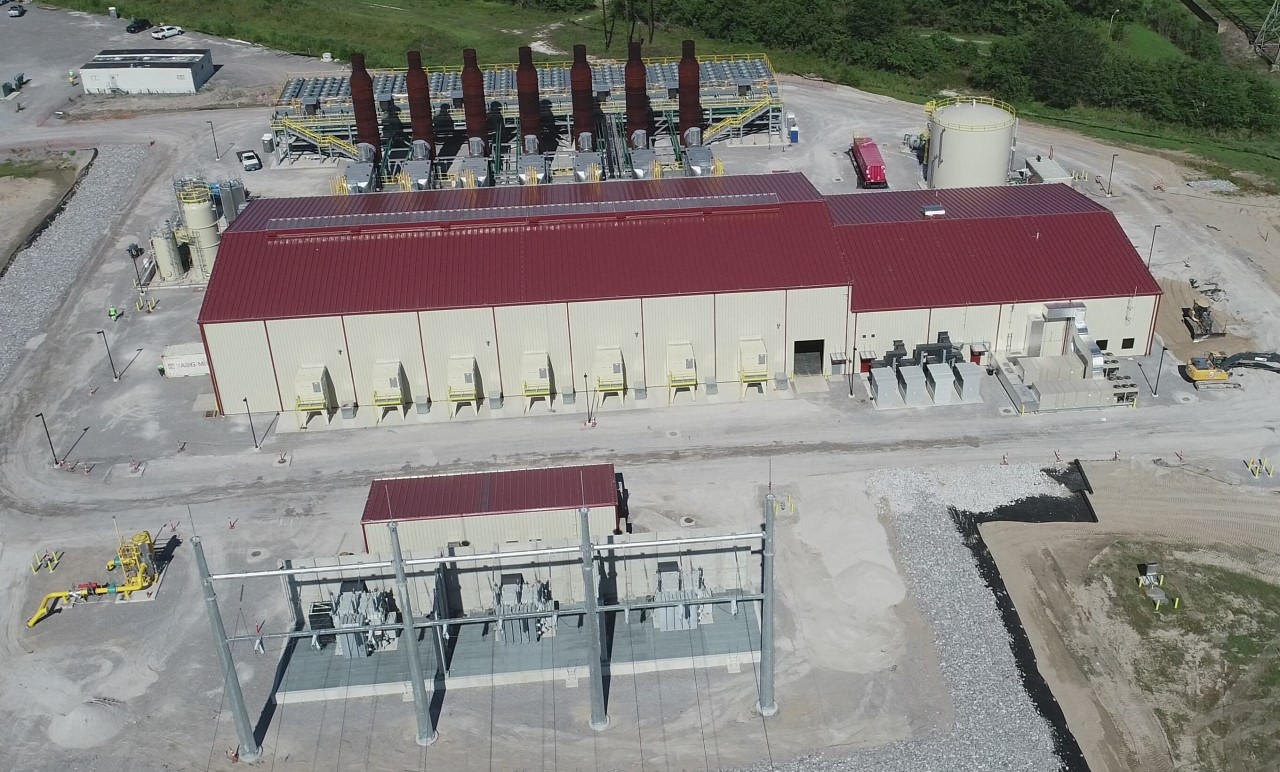 New Orleans Power Station
Reliable energy today and for future generations.
The New Orleans Power Station commenced commercial operation on May 31, 2020. The 128-megawatt power station is designed to help support the delivery of reliable power to customers more efficiently with less environmental impact.
Reciprocating engine units, like those used at the New Orleans Power Station facility, are highly efficient and will assist with storm restoration by providing an essential source of local generation. Reciprocating engines include self-start capability, which enables the company to start the unit even when there is no power on the electric grid. Additionally, the unit can ramp up to full capacity in just a few minutes, which will provide needed flexibility and grid support as the amount of renewable generation in Entergy New Orleans' portfolio increases.
Following the devastating effects of Hurricane Ida, the fifth strongest hurricane in history to make landfall in the U.S., the New Orleans Power Station was restarted and provided first lights to the City of New Orleans less than 48 hours after Ida left the region, sending electricity initially to nearby neighborhoods in New Orleans East, followed by critical facilities in the city and surrounding areas.
The New Orleans Power Station has significantly lower emissions and uses minimal groundwater when compared to the former Michoud plant. The 1960s-era Michoud units 2 and 3 were deactivated on June 1, 2016.
Frequently Asked Questions About New Orleans Power Station