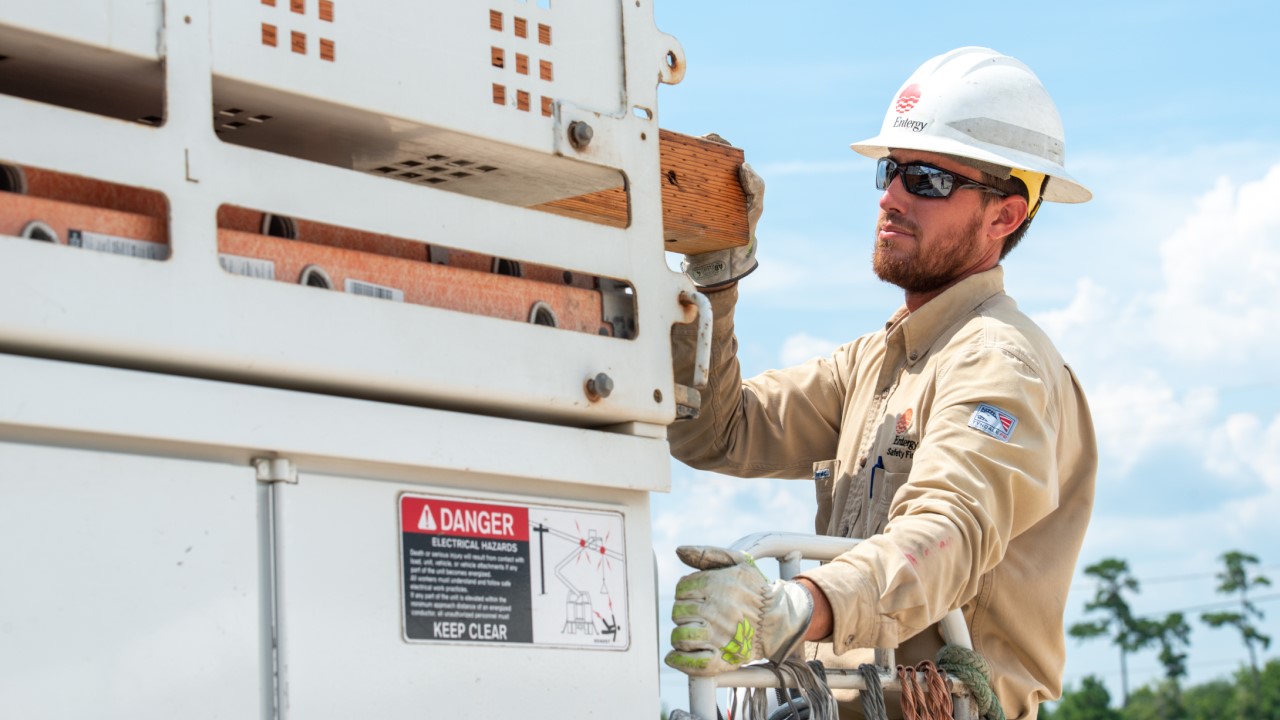 We're committed to being there for our customers – especially after a disaster. In addition to restoring power to areas hit by Hurricane Ida, we've compiled a list of available critical service providers and resources available to you. 
This information is as of September 18, 2021 and will be updated as new information is provided. 
If you're without internet, you can get updates via text from The Advocate and NOLA.com. Here's how to sign up:
Text Ida to (504) 688-4438 for Ida updates for metro New Orleans
Text Ida to (225) 414-6471 for Ida updates for metro Baton Rouge 
The Louisiana Governor's Office reports you can also opt-in to updates from the state:
Text IDA to 67283
Sign up for phone calls by going to Smart911. 
You can sign-up for alerts from Entergy:
Have your account number and zip code ready to provide in your initial text using the instructions below, including spaces:
Text REG [enter your account number] [enter zip code] to 36778 
STATE-WIDE RESOURCES 
Office of the Governor
Louisiana State Police
Roadwork, Traffic & Transportation
Medical Services
Unemployment – Hurricane Ida Assistance
Business Resources
Hotels & Shelters
FEMA
For information on FEMA assistance and additional federal resources, and how to apply, please visit: https://www.fema.gov/disaster/4611 
FEMA Helpline agents are available from 7 a.m. to 1 a.m. ET, 7 days a week:
1-800-621-3362 (711 or VRS available)
TTY 1-800-462-7585
Mold may be a serious health risk so don't wait for a visit from FEMA or your insurance company before you start cleaning up. FEMA inspectors and insurance claims adjustors will still be able to verify flood damage. Take lots of pictures and videos before your insurance adjuster visits. 
Be sure to consult with your local officials for instructions before setting out debris. If you don't have local emergency management contact information, it can be found online here.  
Blue Roof Program
FEMA and the U.S. Army Corps of Engineers are currently conducting preliminary assessments for the program. More information is available at blueroof.us or 1-888-766-3258. 
If you were impacted by Ida and have insurance, start by contacting your insurance company and FEMA. You will need to provide your insurance claim information to FEMA to determine eligibility for federal assistance. FEMA cannot provide assistance for losses that are covered by insurance. 
Cell Service Outages
Boil Water Advisories
American Red Cross Assistance
Generator Safety
Providing your own emergency power is safer when you follow some basic guidelines. View the full list of guidelines.
Do not place generators indoors or inside of garages, carports, or sheds.
Keep generators away from doors and windows and at least 20 feet away from your home, down-wind.
Never plug a portable generator into a wall outlet of your home.
Do not use in rain or wet conditions.
Carefully read your generator's manual for instructions on proper usage. 
For more information, read this guidance from the State Fire Marshal's Office here. 
IRS Tax Relief
Extension of tax payment deadlines can be found here. 
Emergency Preparedness & Staying Safe After the Hurricane
Entergy Storm Related News
Wanting to help those impacted by Hurricane Ida?
Sourcing Gasoline
Gas Buddy is a free tool that lets you search for nearby gas stations that are open and with gas. Users are encouraged to update the app so that other users are made aware when a gas station has an outage. 
RESOURCES BY REGION & PARISH 
Bayou Region
Capital Region: Greater Baton Rouge, Denham Springs, Ascension Parish
Greater New Orleans Area
Home Repairs for Low-Income Homes: Rebuilding New Orleans Together
---
Click here to join us in supporting the American Red Cross.